As a child I was always fascinated by the stories my brothers brought home from school where they lived in a 'round square house', were made to take a daily run before breakfast followed by a cold shower, had to take mandatory silent walks by themselves in the woods and they always seemed to be on some adventure expedition away from school. This certainly wasn't the sort of education I had experienced.
The school was Gordonstoun in the north of Scotland and the founder was Kurt Hahn who believed in experiential education…the idea that children should DO things in school rather than just sit and receive information, that students could only really understand life by experiencing it in many exciting and challenging ways, it being important to develop their courage, generosity, imagination, principles and resolution. The ideals of internationalism, democracy, adventure and leadership were foremost in his thinking. He eventually established a group of like-minded educators and the Round Square Conference was born. He then went on to found Outward Bound, opening the first school in Aberdovey, Wales in 1941.
Round Square Adventures, the
essence
At Round Square Adventures, we embrace this same philosophy. Our trips are much more than bike tours. Our itinerary has been designed so that you can experience and come away with an understanding of the nomadic way of life in Western Mongolia, which very few westerners ever get to see.
We've made the itinerary so that epic scenery and rich culture intermix, so that you will return with a better understanding of the world we live in and experiences you will never forget.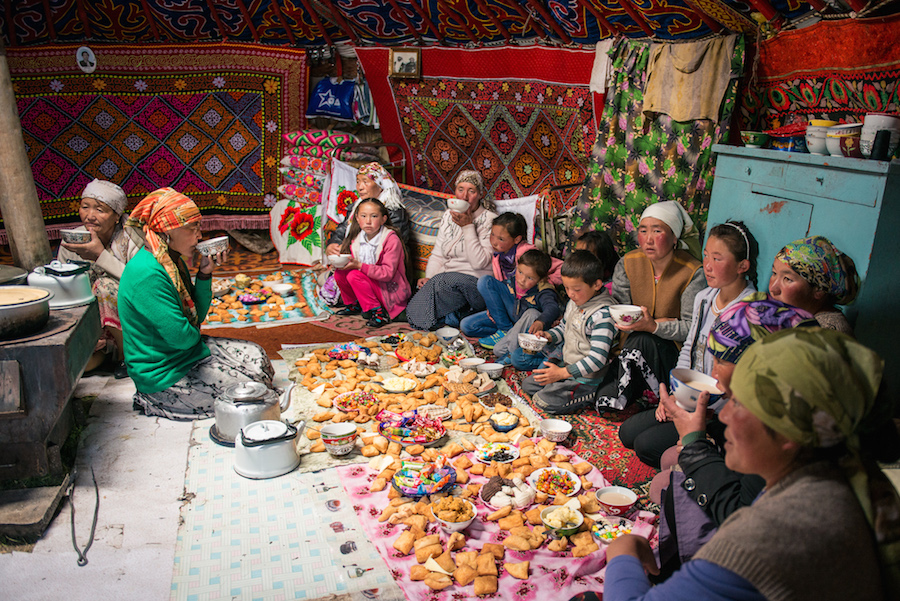 The Kazakh guides and team are from the local community. Sustainable tourism is to everyone's benefit and by contributing to the economy of the communities we visit, we help them to thrive which means we can continue to enjoy their treasures.
Adventure is a big part of our trips. Sometimes inclement weather, un-crossable rivers or washed out tracks mean that we have to change our itinerary. We might see a particularly enticing track leading up an unknown valley which we feel like exploring. We are adaptable and flexible. The world into which we will immerse ourselves in the high and arid steppes of the Altai mountain range is governed by the seasons, and the rhythm of human life, by the livestock.
The nomadic way of life has been maintained for centuries, with hardly any changes to its culture or lifestyle. In this remote part of the world, most of the technology that is practically indispensable in our lives, doesn't have any meaning where we are going. It has no functionality down a remote valley between high mountains or in the middle of a great Alpine steppe, far from any conventional civilization.
In line with our philosophy and respecting the environment we travel in, we keep the group small; between 6 and 12 people. We ride Fatbikes, which produce the least impact on the environment with maximum reward.
Experience your own adventure
This is the moment you were waiting for. Come with us on a trip that will change you forever