General Advice
Your transport bag must be very resistant and functional. We recommend an expedition type duffel bag such as the North Face Base Camp Duffel. Keep in mind that the bag will be constantly subjected to friction, dust and humidity…it will be dragged on the ground, sat on and strapped to a camels´back. This is not a place for conventional suitcases with hard casing and wheels. If you are traveling with one of these cases, you can leave it and everything that you don't need in the hotel in Ulan Bator.
Flying in the small Fokkers and moving in 4×4 vans, means that the luggage should be as light as possible. The internal flights only allow 15 kgs per person including hand luggage. Please think carefully about your real needs and do not overload your bag with too many things that you won't use.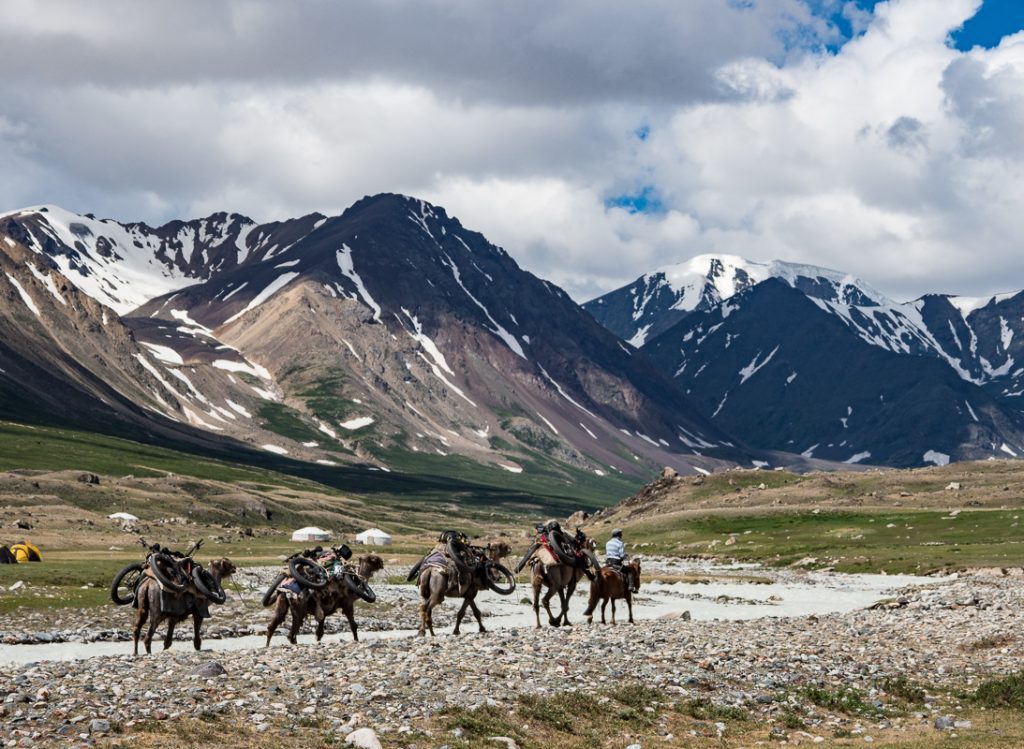 Here are some ideas about what we pack:
Essentials
Sunglasses with UV protection level 3
Sun protection
Cap or hat for the sun
Woolen hat for the cold
Thermal underwear (2 sets of tops, long-johns optional)
Mid layer (jacket with thermal insulation, primaloft or feather)
Lightweight outerwear (breathable and windbreaking pants and trekking jacket)
Waterproof outerwear (jacket and trousers without insulation)
Cycling gloves
Water bottles
Medium insulation gloves (light reinforced gloves for trekking)
Biking or hiking socks (2 sets)
Waterproof or water resistant ankle-high (or higher) hiking boots for biking
Lightweight foot ware
Small, light hiking or biking backpack 
Headlamp
Sleeping bag; 4 season if you are susceptible to the cold. We carry extra sleeping bags with us.
Sponge bag and personal items
Plastic or watertight bags to protect all equipment inside the bag
Towel
Bio soap for washing
Personal medications
Insect repellent
Wet-wipes
Insurance confirmation copy
Recommended Cycling Clothing 
Padded cycling shorts with loose over-shorts
Breathable clothing
Lightweight waterproof/windproof top
Light waterproof, above andk hiking boots with a stiff sole
Small backpack 
Recommended
Padded cycling shorts
Lightweight camera
Underwear
Lightweight trousers and shirt to change into after biking
Optional
Photography equipment
Automatic pedals
Saddle
*Given the pace and the changing terrain, we recommend wearing light waterproof hiking boots for biking. There are many streams, muddy and wet places to cross which means that our feet are often wet, making normal biking shoes impractical.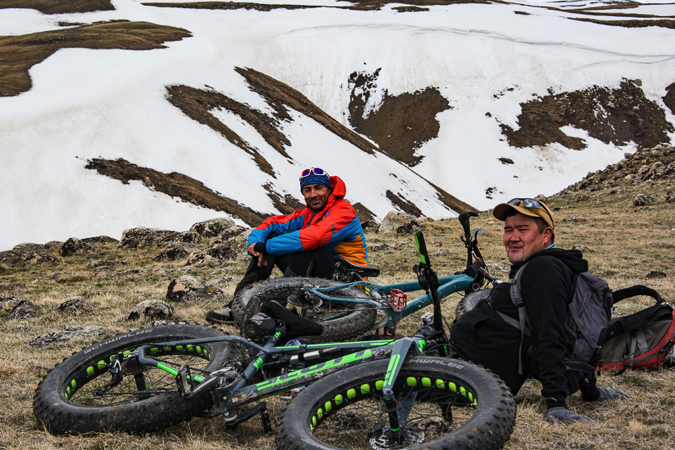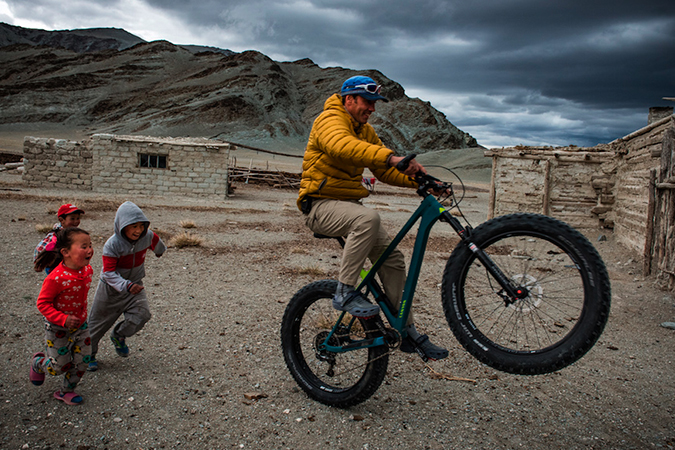 Experience your own adventure
This is the moment you were waiting for. Come with us on a trip that will change you forever