Why Round Square Adventures?
For us, travelling entails observing and respecting the world in which we move, but it also involves participation and first-hand experience.
In order to live these experiences more intensely, speed in space and time is important. Travelling on two wheels, propelled only by our body's energy brings us close to finding that nirvana which we all seek in adventure travel. If we add to that a remote, wild and beautiful environment, the experience is better than a dream.
We give you the opportunity to share this experience on a Fatbike, riding through the breath taking scenery of Western Mongolia. Even though it is an organized trip, it is far from being an ordinary one, being rather an experience of adventure where the weather conditions of the mythical Altai mountains write the daily story in which we play a small part. The amount of snow that has fallen during the winter, the volume of water flowing down the countless rivers, the wind, the cold, the heat; all the ingredients of a wild terrain in which both animals and people adapt. The climate has an influence on the nomadic migrations, on communication, on life and of course it also influences our journey. We too will have to adapt to all of these unknowns.
Riding a bike across a glacier that has been there for millenniums, descending glacial valleys following the flow of the river, crossing lands chosen by ancient nomad tribes as eternal repose of their ancestors, admiring mystical and ancient ruins of nomads, camping in places of breath taking beauty, witnessing the traditional Naadam festivals with wrestling, horse racing and archery, attending a Kazahk wedding, visiting an Eagle Hunter; all of these events are part of the story that we invite you to share with us.
Support from local operators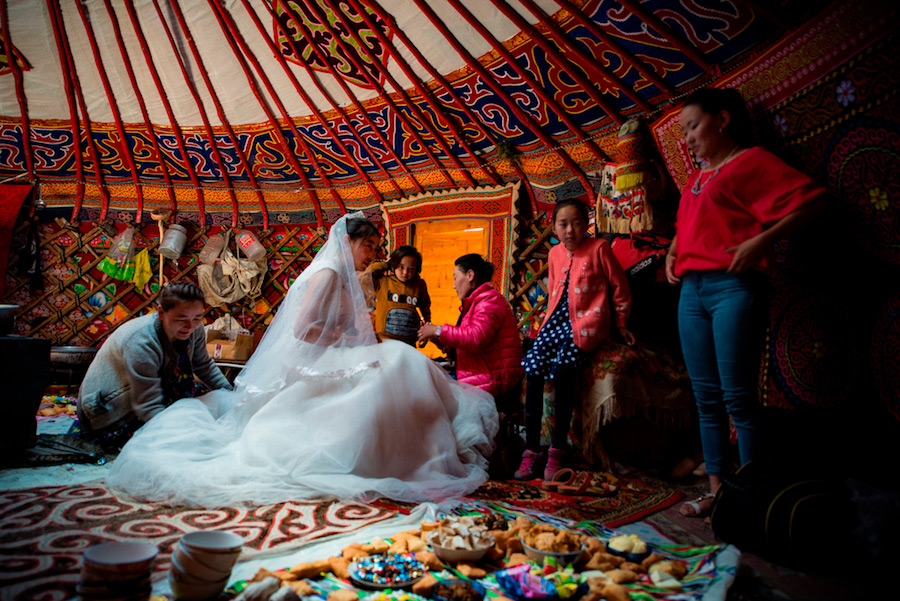 Thanks to our operators and friends in Ulan Bator and Olgii, the westernmost city and gateway to the Altai mountain range, we have been able to organize this adventure so that guests have a high degree of comfort considering the remoteness of the area where we will be biking.
You will have personal pick-ups at the airport, hotel transfers, an English-speaking guide in the capital to take you to the markets, money exchangers or tourist destinations.
In the West, we will also have English-Kazakh interpreters who will help us communicate with the nomadic families and help with anything else that may arise.
We would like you to remember that this is not a tour where we follow a strict itinerary and the real adventure often begins when things do not go exactly as planned.
Our local operators will be able to guide us to the country festivals, weddings, buzkashi tournaments (horse-mounted players attempt to place a goat carcass in a goal), sheep shearing and washing, wrestling matches or house warming parties we will surely find along our route. On one of our trips last year, we met an Eagle hunter who had located an Eagle's nest with a balapan (young eagle) in the crags of a mountain. He invited us to join him on a 5 hour trek to see if they could catch it.
Tourism can be a real help to local communities, providing income, positive cultural exchanges and a financial incentive to protect their natural environment. We will spend 9 nights camping out in our tents under the stars and 2 nights in traditional gers. Litter has become a real problem in Mongolia where there is little or no infrastructure for waste disposal or recycling. You will notice plastic bags strewn across the countryside where seemingly no one lives. On our trips we strive to minimize the use of plastic bags and resources that generate waste. We operate a leave no trace policy and any litter produced is taken away with us and disposed of properly when we get back to Olgii. Please bring and use biodegradable soap/washing products with you.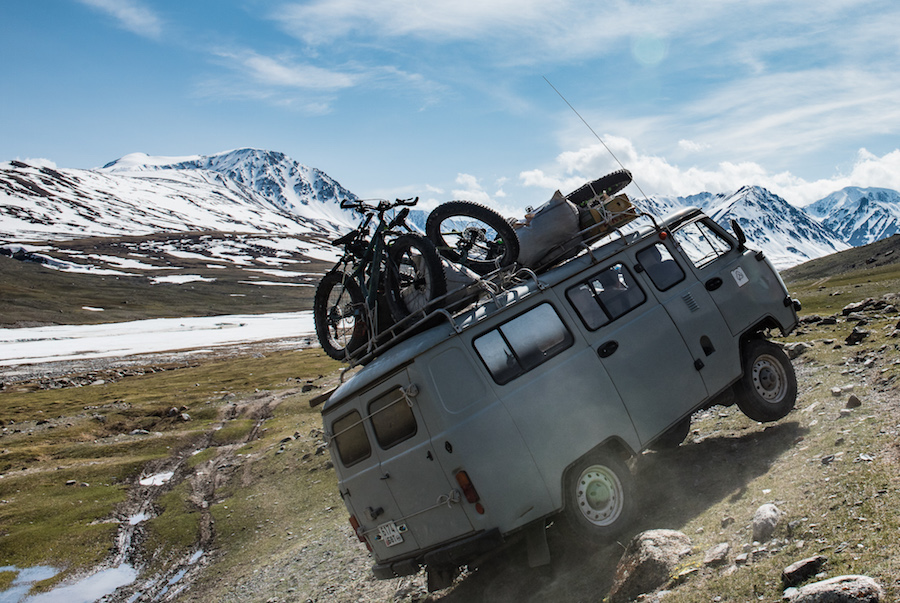 Experience your own adventure
This is the moment you were waiting for. Come with us on a trip that will change you forever