If you are a US passport holder, you can enter and stay in Mongolia for one month without a visa. Most EU citizens and UK passport holders are NOT required to have a  visa for stays of up to one month.  Your passport must be valid for at least 6 months from the time of travel. 
In most of Mongolia except for the west, Mongolian is the foremost language spoken. Our trip will be primarily in a region where Kazakh is the predominant language. Few people speak English and communication can be challenging if you are on your own and trying to make a point to your Kazakh host, which is why we travel with a dedicated translator on all of our trips. In this way, it is easy to venture out and learn about the local customs and lives of the nomads we visit.
To get from Ulan Bator to Olgii in the west, we will take a 2 hour flight. Once in Olgii, the local operators will transport us and all our equipment in three indestructible vans; UAZ 452 4x4s, made in Russia, with bike racks mounted on the roof.
Mongolia is a country with lots of high, cold and dry plateaus. It has an extreme continental climate with long and cold winters and short summers, which is when most of the rain falls.
In the Altai Mountains, the weather is usually great in the summer, but it can be unpredictable. It may rain for a couple of days or we may get a 30-minute shower followed by bright sunshine. June, July and August are the summer months in Mongolia with daytime temperatures ranging between 20ºC to 30ºC and evenings around 10-15ºC. September is the start of Autumn and the temperatures can be expected to be between 15ºC to 25ºC, falling to 2-5ºC during the night. The weather is more extreme in the mountains and it can be quite hot during the day, only to see the temperatures fall dramatically come nightfall. One must come prepared with layers for all sorts of weather. Definitely bring a hat and gloves for the chilly nights when we are at altitude.
We will almost certainly run into some mosquitoes, but we will choose our camping spots carefully so that they are not a problem. Please bring mosquito repellent.
The last reliable phone signal you will have during the trip will be in Olgii, although we do run into areas where we may pick up a signal. We will have GPS communication devices with us in case of emergencies. 
We require that everyone purchase health insurance that covers emergency evacuation and repatriation. Olgii does have a hospital with around 100 doctors and they can take care of minor things such as broken legs, but if something serious happens, you will need to get back to the hospital in Ulan Bator. 
Mongolians are very tolerant people and most will not take offence when a foreigner is unfamiliar with local customs. However, they will be delighted if you can show that you've taken the time to learn some ger etiquette when you sit down to socialize with them.
Use both hands or the right hand to offer or to take something
Food, tea or vodka should be given and received with the right hand extended and the left hand supporting the right elbow
A conversation should begin with an inquiry about the wellness of the family, the livestock, the condition of pasture or grazing, before going on to other topics
When offered vodka, accept it. If you don't drink alcohol, you can just touch the rim of the cup to your lips and put it back. If on the other hand, you down it, Mongolians will be duly impressed, but be warned, your shot glass will be filled up almost immediately.
Do accept milky tea. If you don't want constant refills, leave the half-full cup on the table.
Do not pet the dogs. They are not pets, but guardians.
Do not lean against the central supports of the ger.
Sitting on the beds in the ger is not considered rude.
Do not whistle inside a ger.
Do not throw any trash or litter into the fire. This is disrespectful to the fire. Put it to the side and it will be used as fuel to start another one.
Hold a cup by the bottom, not by the rim.
Do not have long conversations in your own language in front of your hosts.
If you would like to take photos of your hosts and people in general, it is not polite to point a camera at them without first having had a conversation. They must be treated first as friends and then as subjects.
| English | Kazakh Pronunciation |
| --- | --- |
| Good morning | Qayirly Tan |
| Good afternoon | Salamatsyz ba |
| Good evening | Qayirly Kesh |
| Good night | Qayirly tyun |
| How are you? | Qalynyz Kalai |
| My name is… | Menym atym…. |
| It is nice to meet you | Sizben tanyskaynyma ote |
| How old are you? | Sizdin zhasynyz kanshada? |
| Where are you from? | Siz qai elden keldiniz? |
| I am American | Men Amerikandyqpyn |
| Thank you | Rakhmet |
| Thank you very much! | Ulken rakhmet! |
| Excuse me | Keshiriniz |
| Welcome | Oosh keldinizder |
| I don't understand | Tusinbedim |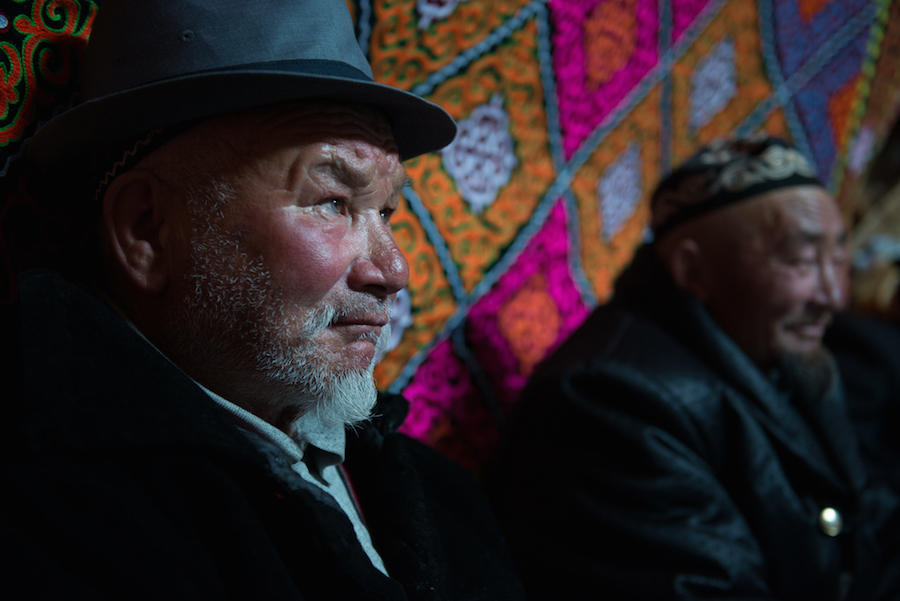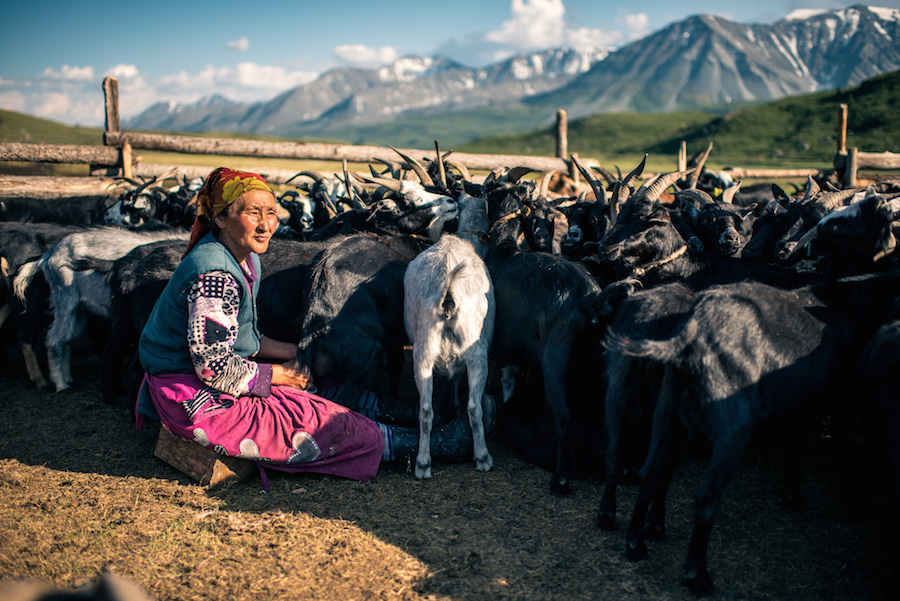 Experience your own adventure
This is the moment you were waiting for. Come with us on a trip that will change you forever